Valentines Day is celebrated as a holiday of love but not having a significant other doesn't mean you shouldn't feel the love too. These 15 Valentines Day Gifts for under $25 will make an excellent gift for yourself, your friends, or even your lover.
Spa Gift Set $21.99– This Lavender Spa Gift Set is perfect for someone who wants to spend Valentines Day relaxing and pampering themselves!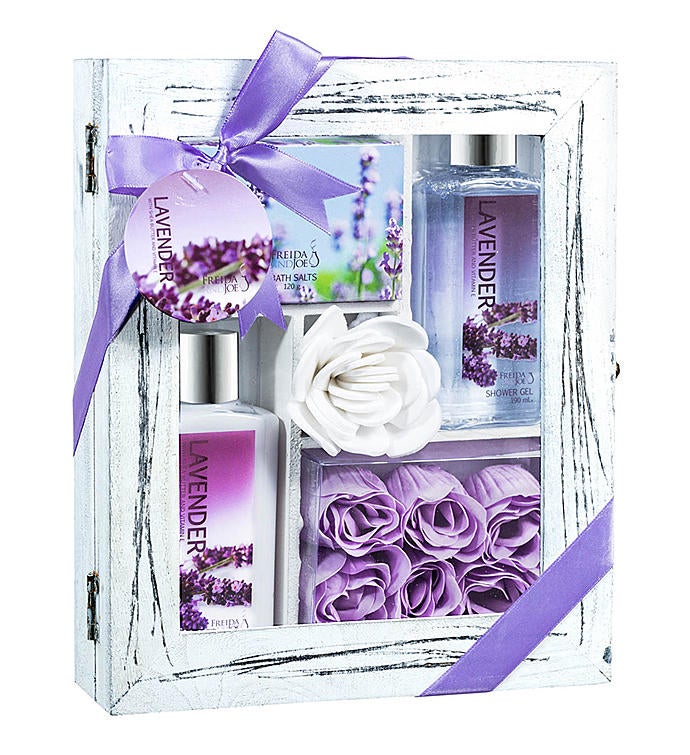 Doggy Insulated Travel Cup $12.99– Some people love their pets more than anyone! This paw-ticular cup is insulated, travels well, and has its own reusable straw!

Personalized Candles $13.99– This cinnamon spice 10 oz candle can be personalized with a photo of you and your lover or a personal message! What a great way to let your love burn for someone else!

Betsy Johnson Socks Giftset $19.99– Who doesn't love cute, cuddly, adorable socks?! This nine piece sock giftset from fashion designer Betsy Johnson is trendy and comfortable.

Tour of Europe Chocolate Sampler $25– We can't all hop on a plane and fly to Paris or other romantic European cities, but this Tour of Europe Chocolate Sampler will get you as close as possible without leaving the ground!

Aroma Fuzzy Friends Slippers $24.99– These fuzzy friends slippers come in many different cute animal themes, but the kitty cat slippers are especially attractive. These adult sized slippers are super soft with a thick, warm lining.

Heart Shaped Tree of Life Aromatherapy Diffuser Necklace $14.99– This heart shaped diffuser is worn as a necklace and features the tree of life incorporated into the design. Aromatherapy is one of the best ways to relax and reduce stress!

Personalized M&Ms $24.29– These delectable and romantic Valentines M&Ms are the perfect personalized surprise for anyone in your life on Valentines Day. You can personalize by color, add your own messages or clip art, or even have a photo put on these candies!

Bonsai Tree Starter Kit $19.99– Flowers wilt and die but a bonsai tree will outlive both of you and takes minimal care. Bonsai trees can even be trimmed into heart shapes and the planters can be painted or personalized by you!
Moon Lamp $20- Taking a stroll under the full moon may be the best way to ring in Valentines Day with your love, but what if you could bring down the moon and put it in her room? This decorative moon lamp is ethereal and made with 3D printing to achieve the textured surface of the moon on the lamp!

Becoming by Michelle Obama– The memoir by Former First Lady Michelle Obama, was the hottest book in 2018 and if your loved one doesn't have a copy, they probably want one! This intimate look at the life of a first lady is revealing and encouraging.
Fill In the Love Journal $10– If you ever wanted to let someone know how you feel but couldn't quite put it into words, this journal will help you to convey your love for that special someone. All you have to do is fill in the blanks and your love will finally understand everything you love about them.

Coffee Lovers Valentines Gift Set $16.50- If you love a coffee drinker, this coffee beans sampler gift set is the perfect token of your love. From Driftaway Coffee, these beans are sustainably grown and are single origin.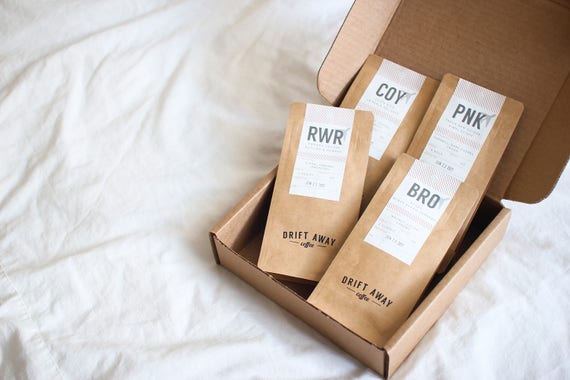 Matching Personalized His and Hers Coffee Cups $12.59 each – These coffee cups can be personalized down to what the people on the cups look like! Add a personal message and surprise your honey with breakfast in bed with personalized mugs of hot cocoa or coffee.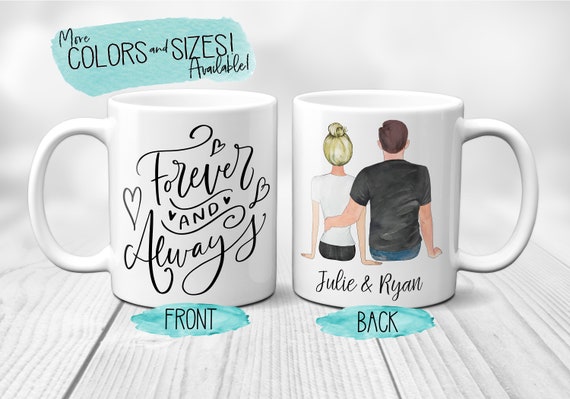 Star Map of The Night We Met $24.99– If you want a truly unique gift, get your significant other a star map of the night you met, got married, decided to be together etc. These special occasion gifts are perfect for marking time and memories.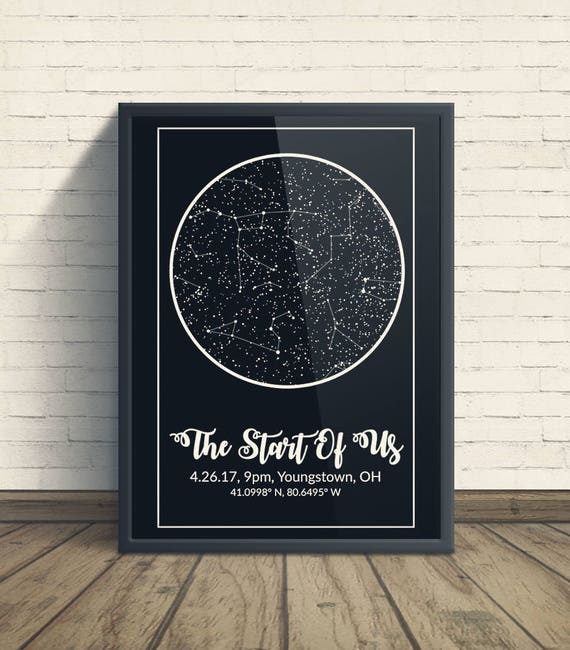 All of these gifts for under $25 will be sure to make your Valentine happy. Celebrate Valentines Day with an extra special gift this year and enjoy a year full of bliss.